Chat in-app with a therapist at the touch of a button
Our confidential live in-app therapy provides your whole organisation with direct access to one of our clinically trained therapists at the touch of a button, with no limits on usage*
*based on clinical need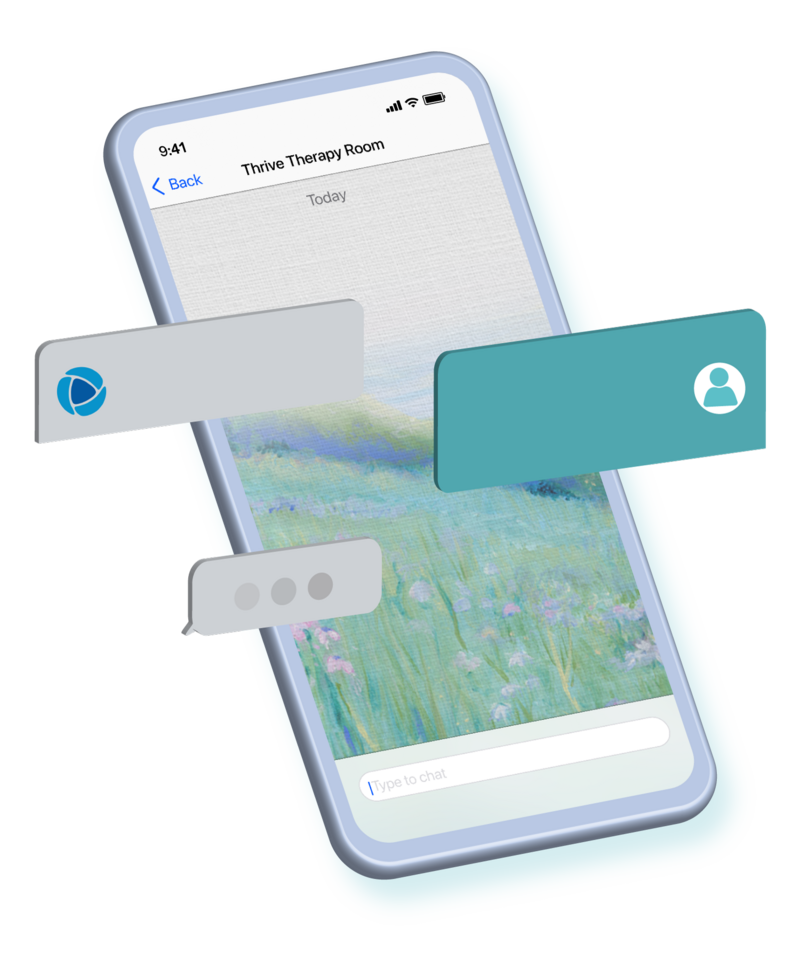 Our therapists are accredited with one or more of the following organisations: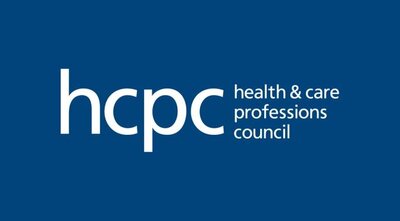 Talk through any stresses, worries or problems for you or someone you know, without barriers
Our therapists are all graduate psychologists who provide in-app text-based service to guide individuals through their own self-management programme.

We also provide the most relevant support at critical times - whether it's supporting on a referral pathway or putting users in touch with local mental health teams. The service is available from Monday to Friday, 8am to 8pm. All of our therapists are supervised by consultant level clinicians and are trained in risk assessment and safeguarding. They provide guided self-help which makes all the techniques in the app more effective.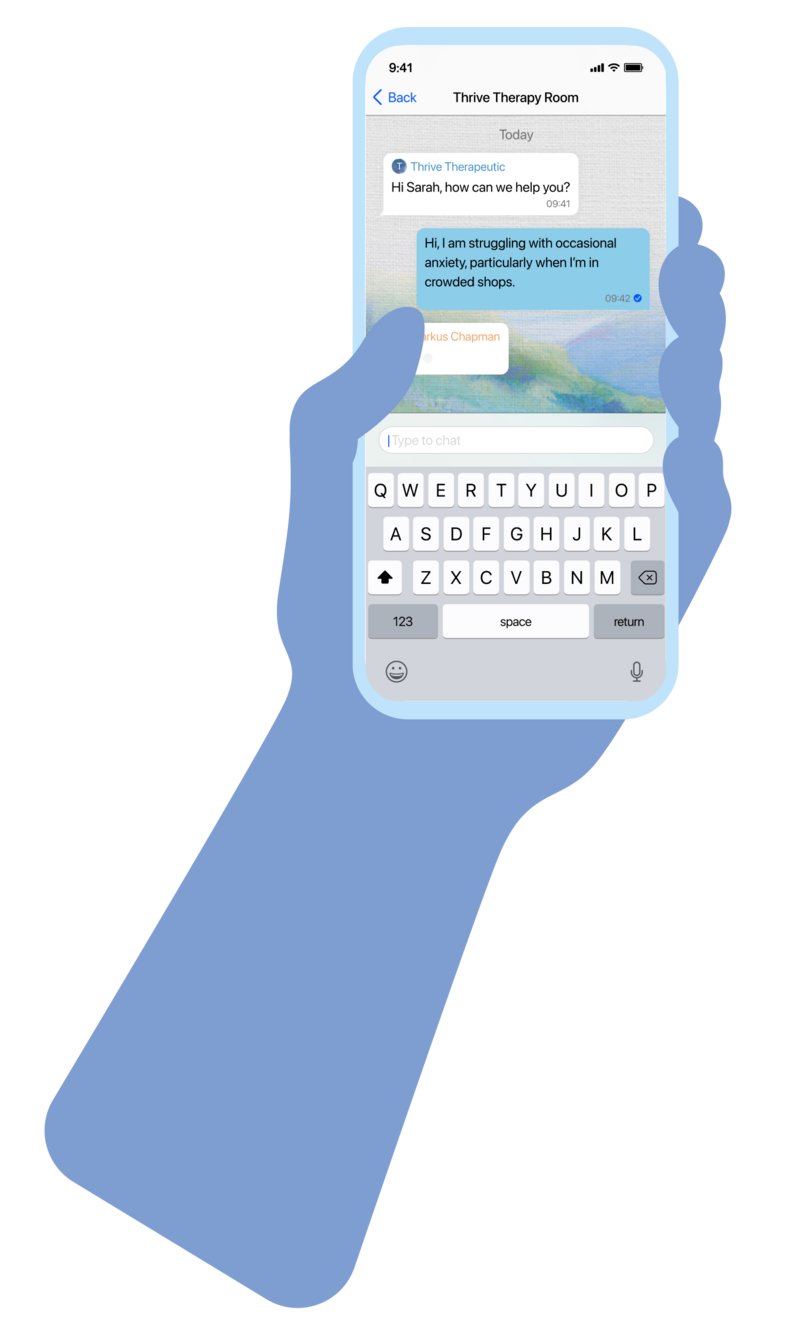 When one of your employees is struggling or at a more severe risk, we step in and help.
Supporting Others
Our live in-app therapy service supports all of your people, and can also be used in a number of other ways.

The service provides ongoing supervision for all MHFA/Wellbeing champions across the business. Whether that be seeking advice to support a colleague in need or if you think someone is struggling, we provide support on how to handle the situation best.

It also provides ongoing support for you to help those closest to you, including family, friends and other colleagues, where you may want to be able to have more informed conversations to support others.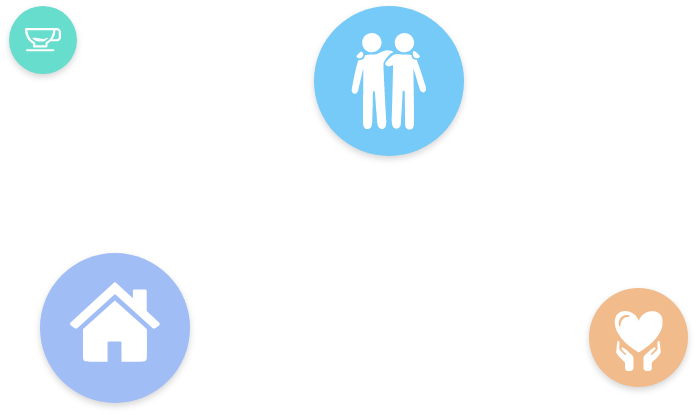 33% overall increase in app users within less than 2 weeks after launching the in-app therapy service, increasing coverage and time spent in the app overall, which resulted in higher outcomes.
SSEN employees completed a total of 459 in-app therapy sessions within the first 6 weeks, allowing employees to seek invaluable advice and support from qualified people on an ongoing basis.
94% of users who needed further help did follow through and receive it after using the app through the in-app therapy service, showing how impactful the service is as a referral gateway.
Don't just take our word for it

"The sessions have enabled me to open up to others and seek ideas and feedback, thank you so very much for everything you have helped me achieve this far….your support has been life-changing."

"I think this service is invaluable, and for a new starter like myself it's really helped to realise that what I am going through is reasonable and rational and I don't feel so hopeless like I did at the beginning."

"I've got newfound confidence that my social anxiety had completely destroyed, and although a lot of these feelings are still there, I am so much better armed to see them for what they are."

"I've gained an important tool which I didn't have before - being able to look at the thoughts I'm having and think of them from a different perspective."