Every organisation Thrive Mental Wellbeing works with is different to the next
We're aware that often the messaging needs to be tailored, how topics are framed may need to change, and how the subject of mental wellbeing is discussed may need to be altered to get the best outcomes from a session.

As such, our team of experienced business psychologists, as well as our consultant psychologist and consultant psychiatrist co-founders, are able to deliver comprehensive and informative webinars, workshops, and training sessions for your employees. By supporting your people with ongoing, engaging sessions delivered by experts, your teams will be up to date in the latest knowledge, understanding and awareness of a variety of wellbeing topics, and far more equipped to help themselves and others across the organisation.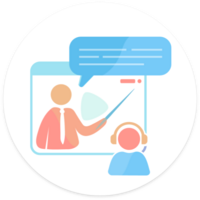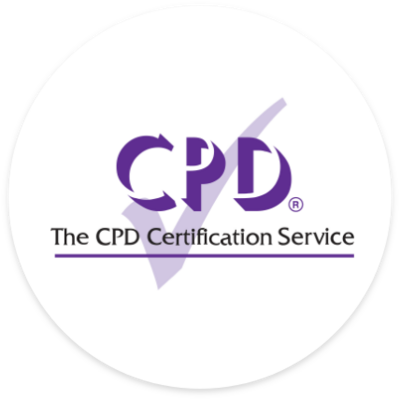 CPD Accredited Workshops
We are the leading mental health service provider that provides CPD accredited workshops for employees. Through this structured and methodical approach to learning, employers are able to better retain staff whilst developing skills and knowledge in their organisation.
Our Workshops
All of our training content is created, designed and owned by Thrive Mental Wellbeing.
With over 40 years combined experience in the delivery of training and workshops, our Business Psychology team uses up to date research and clinical expertise around wellbeing, mental health and leadership. Sessions can be designed specifically for your organisation after a consultation with a business psychologist and can be delivered via online sessions or in person.
Mental Health Awareness Training
The Menopause (CPD Accredited)
The Secrets of Sleep
Cognitive Behavioural Therapy (CBT): How does CBT work?
Having a conversation about mental health
and many more...
Our Upcoming Webinars
Never miss a webinar! View our webinar schedule for the upcoming months.
Our Previous Webinars
Missed one of our webinars? Not to worry! You can now watch them on our YouTube channel.

"I am grateful that the presentations are available to review at my leisure. Please keep the content coming, it's much appreciated - thank you."

"I joined a similar NHS webinar which attempted to cover broadly the same and left half way through as, whilst well intended, did not give the same level of useful advice that your seminar gave. Nice job, thanks."

"I found the self loving exercise particularly useful as it showed very clearly how your thoughts can impact your body and how you can change things. I wrote this up and shared it with some family and colleagues. Thank you so much. I have the app and am working through it."

"It was very good to see Emily and Johanna on screen this morning. It's getting very difficult to continue doing things remotely without seeing a human face and this was the best one and the one it was easiest to engage with for that reason."